Workplace culture; what does it mean to you? We see a lot of companies offering free lunches, gym passes, incredible events and more, and while these perks are incredibly important, we believe it goes even deeper.
Through this guide, we hope to share an insight into how we build our workplace culture via our values, which can ultimately boost productivity.
What defines a great workplace culture?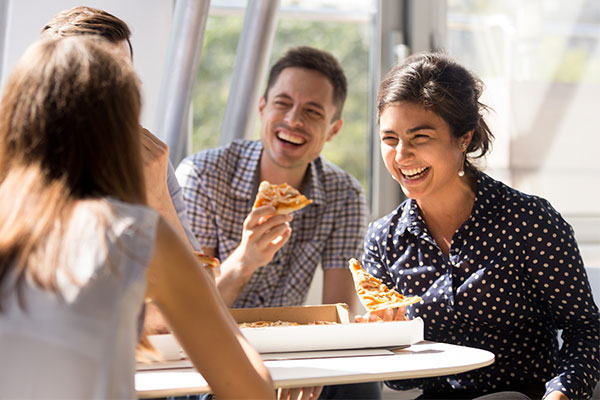 Workplace culture incorporates the values and behaviours that shape your company. Still, many businesses do not prioritise culture as a path to success.
SiDCOR chartered accountants believes in creating an exciting, engaging and supportive workplace that will see our team grow into their full potential.
It's important, however, to focus on the type of culture you want to foster, as a company can have a toxic culture. This is where you'll find low engagement, reduced productivity and poorer performance compared with your competitors. That's why, if you are a leader, it's imperative to invest time and energy into creating a healthy environment. Let's look at Netflix as an example. They offer employees a full year of unlimited family leave as they realise this is a priority for many of their team members. This example of culture-shaping is an incredible way of supporting staff who will, in turn, support the business.
Here at SiDCOR, we offer a range of perks including a fully-stocked kitchen, amazing events and exciting team building activities. But we also like to focus on our values and growth of our staff members too; through professional development days and Grow Into Your Potential workshops hosted by our CEO, Scott Douglas.
Benefits of a strong company culture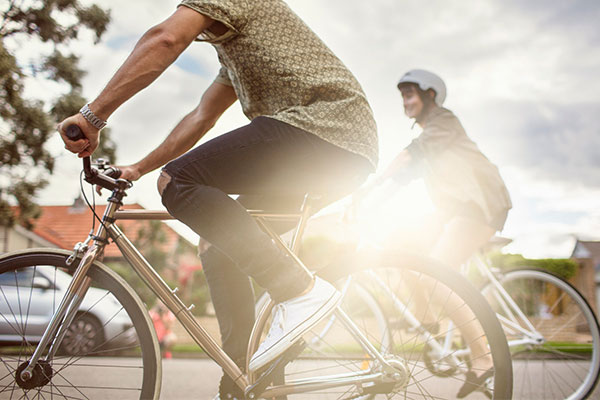 Research has found that companies with a strong focus on leadership and living the values ensures employees aren't distracted by mismanagement issues.
Culture has a significant influence on both attaining and retaining employees, who are also proud of promoting the company via employee advocacy. In turn, the overall performance and productivity of the business thrives.
Other benefits include:
Better communication - people stop talking and start listening

More support - creates stronger teams

Attracts talent - word of mouth about a great place to work attracts the right people
How to improve the culture in your workplace
Creating a strong company culture is crucial to help a company flourish. We know you want to get started as soon as possible so here are a few areas you can start reviewing to help improve the overall culture of your business or team:
Leadership – Take a good look at who's running your company. These people are the ones setting the overall tone for the rest of your employees.
Work/Life Balance – We hear and see this one all the time. It's advertised as a major drawcard in many job positions, with new employees sometimes signing the contract only to find it doesn't really exist once they start working. Make sure you have clear boundaries when it comes to your staff, and yourself, for things like overtime and role expectation, and you'll see the return of your investment via happy staff. Managing Director of SiDCOR, Paul Siderovski, talks about how to get the work/life balance for your staff right here. We also focus a lot on the health of our staff, offering tips to become more healthy, life hacks for personal wellbeing, and even offer a Wellness Program for anyone that wants to participate.
Growth - We're big believers in supporting not only our clients to grow, but our staff too. We believe in investing time in professional development, and we love to experience our team achieve their goals and win awards.
Recognition - We also celebrate our staff through EOFY events, Melbourne Cup celebrations, SiDCOR Long Lunch, and encourage further team bonding via activities like cooking challenges and Choccy Milk Pong.
We believe these attributes are the reason why SiDCOR is considered one of the best places to work, and why we've placed highly in the Australian Financial Review's Top 100 Accounting Firms, as well as won several of the Australian Accounting Awards.
SiDCOR supports the community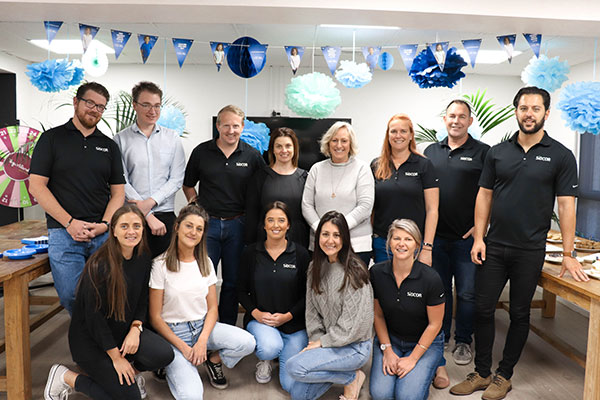 Giving back to the community holds a special place in the heart of SiDCOR. We believe that supporting local charities is an important way to improve our workplace culture and further strengthen our growth.
Here is a list of just some (but definitely not all) of the charities we've supported over the years:
Jeans for Genes Day
Bowel of the Ball
Variety Spin 4 Kids - watch the video below!