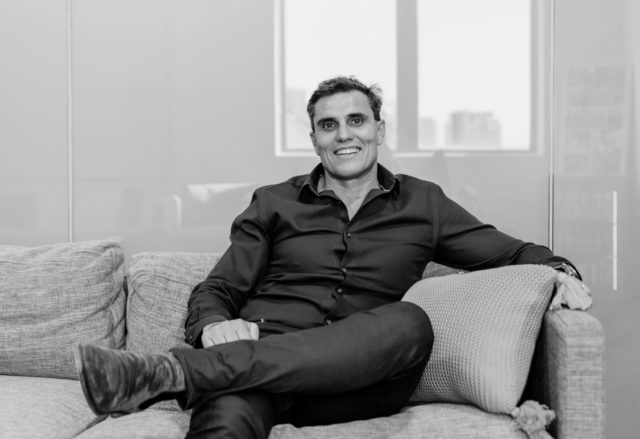 My WHY is to grow into my potential and give my family life experiences to help them grow into theirs.
Paul Siderovski is our Business Strategy and Coaching Specialist and the founder of SiDCOR , a chartered accounting firm that is committed to changing people's lives by helping them achieve their business, financial and personal goals.
Paul spends much of his time working with a select group of clients helping them make breakthroughs in their business and life. He works closely with them on business strategy, coaching and advising them on how to go further faster and deal with the myriad of challenges that comes with being a business operator or owner. He uses his life and business experiences to cut through issues and get to the solution so that business owners can realise their true potential.
A taxation and business solutions expert, Siderovski boasts over 20 years' experience since starting a promising career as a young chartered accountant with prestigious firm PricewaterhouseCoopers in 1995.
He has a Bachelor of Commerce from the University of Newcastle and is a Member of the Institute of Chartered Accountants and the Taxation Institute of Australia as well as the National Tax and Accountants Association.
The 48-year-old entrepreneur cemented his clear passion for finances by starting Newcastle-based SiDCOR in 2002. The family orientated father of four prides himself on helping clients maximise tax savings while improving cash flow, promoting business growth and ensuring asset protection.
Now one of the country's leading accountancy firms, SiDCOR's extensive client base covers both Australia and overseas while employing over 100 staff who share the same committed vision of financial and business growth. Voted in the Top 100 Accounting firms in Australia by the Financial Review (41st), SiDCOR has also won multiple awards including BRW 3rd Best Place to Work and Fast Growing Firm of the Year with Accountants Daily.
Described as exciting, dynamic and proactive, SiDCOR is one of Australia's best examples of a progressive and modern accounting firm, consistently delivering sound business and tax advice.
He loves business, loves life, loves tax and accounting, and loves improving other people's lives. Paul's passion for business is described as a source of unlimited energy.
Siderovski is also a passionate community leader, priding himself on sharing insights with others. Regularly speaking to businesses and community groups on topics including goal achievement and client service strategy, he happily offers practical action plans for success.
Constantly surrounding himself with like-minded people, Paul travels the globe meeting and learning from some of the world's best teachers and business minds including Anthony Robbins, Richard Branson and many others.
He has travelled the world for the past 10 years with Tony Robbins in the Platinum Partnership Program imparting his learnings to both staff and clients and is now business partners with Tony Robbins. They came together to create the Global Accounting Advisors (GAA) where Paul speaks at all Tony Robbins Business mastery events in Australia, London, Vegas and Florida.
He works closely with Kerwin Rae, where they share the same passion to help small to medium business owners grow and realise their potential.
Siderovski is driven by the prospect of making a difference in the quality of other people's lives. His passion is seeing people progress, and he boasts a healthy obsession to add value to the lives of his clients, staff and family, as well as his own.
Check out the rest of the SiDCOR team here.