Do you have some spare time on your hands over the holidays? Or perhaps you're after a few tips to start the new working year the right way?
We've got you covered with some great business book recommendations from our very own Managing Director, Paul Siderovski, CEO, Scott Douglas, and Principal, Matt Hunt.
Trillion Dollar Coach: The Leadership Playbook of Silicon Valley's Bill Campbell
by Eric Schmidt, Jonathan Rosenberg, and Alan Eagle 
Recommended by Paul Siderovski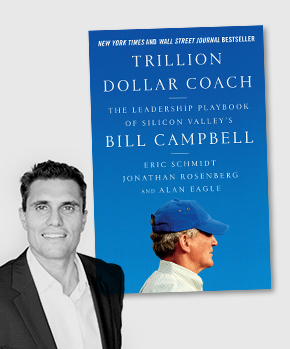 "An amazing book, where Bill Campbell's context in coaching an organisation, whether it be Apple, Google, etc., the success and wellbeing of his team and his relentless focus on helping those he coached to be more effective, grow and develop by supporting them, respecting them and trusting them. He shows that every manager in a business needs to be a coach. A must-read for any business owner and manager"
From coaching football to working at Apple as one of the biggest players in Silicon Valley, learning about the late Bill Campbell's leadership is an investment. In Trillion Dollar Coach, Google leaders Eric Schmidt, Jonathan Rosenberg, and Alan Eagle touch on Campbell's leadership techniques, including how to show up and foster personal growth in teams, along with methods to combat tensions in fast-moving environments.
Legacy: What the All Blacks Can Teach Us About the Business of Life
by James Kerr
Recommended by Scott Douglas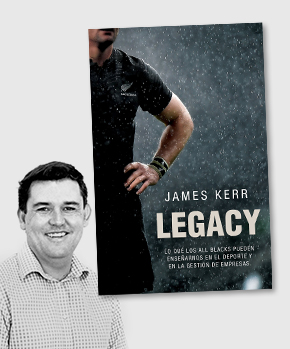 "Building high performing teams is just as important in business as it is in sport. Great read on how to successfully build a values-based culture with humility and authenticity.  I loved the concept of "sweeps the sheds" – you're never too big to do to the small things."
Who knew football could teach us so much? Legacy, by James Kerr, delves into one of the world's most successful sporting teams, the All Blacks of New Zealand, to touch on 15 powerful lessons applicable to leadership and business. If you want to develop a high-performing culture and maintain it, grab a copy and learn about handling the pressure and leaving an extraordinary legacy behind.
Infinite Game
by Simon Sinek
Recommended by Matt Hunt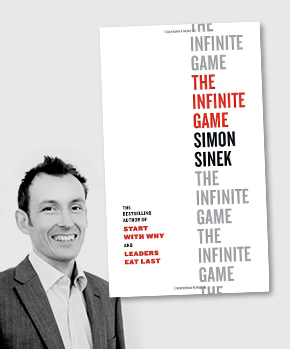 "Absolutely loved Simon's new book, Infinite Game. He uses game theory to shine a light on the mindset of business leaders in the world today and identifies the pitfalls of finite mindedness in the infinite game of life and business. If audiobooks are more up your ally you can grab a copy from Audible narrated by Simon."
Simon Sinek is back, and he's better than ever in his book The Infinite Game. In his previous book, Sinek focused on finding your WHY, but now it's time to learn how to adopt an infinite mindset. So, what does that mean? Sinek explains that while there are fixed rules in infinite environments, like a game of football, in business or even life, the rules are fluid. There are no winners or losers, only those who have a long-term vision and those who don't. Grab a copy if you want to learn about The Infinite Game.